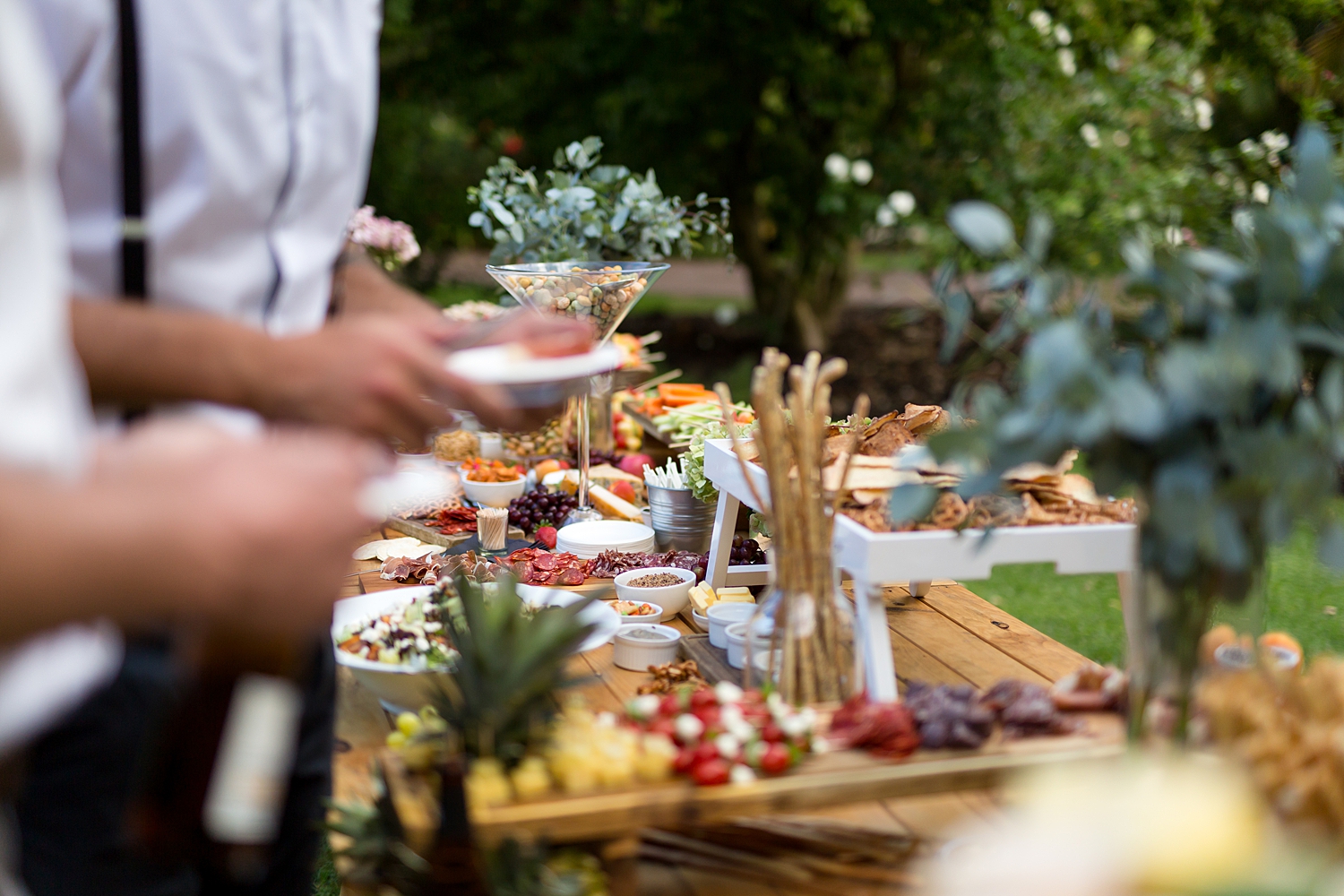 On Saturday the 3rd of February Naandi & Mike, in front of 194 guests, tied the knot at the Credaro Homestead.
We went into the day filled with butterflies & excitement just knowing that this was going to be a very special day to remember. The Credaro Homestead grounds are absolutely stunning & the Mable & Grace girls along with a long list of outstanding suppliers transformed the grounds into a breathtakingly stunning display of pastel florals & charm, remembering those who were there in spirit & enchanting those who had come from near & far to celebrate there love.
It was a cocktail style wedding, with wine, champagne & cocktails on arrival, an impressive grazing table, followed by a hot canapé & something more substantial. The 4.8 metre main grazing table consisted of a Cambray Cheese selection, house made olives, nuts, a selection of dips as well as our famous duck liver parfait, fresh salad's, fruit, fresh house made breads & a smorgasbord of meats in different cuts, cures & flavours. Not to be left out, we also put together an allergen free grazing table, suitable for the guests with nut, egg, dairy & gluten allergies. We called in Anna Terlick to capture some shot's of the table's in all there glory, before they where absolutely devoured.
Thank you Naandi & Mike for choosing us to cater your special day, it was nothing short of amazing x
Floral's: Mable & Grace
Wooden trestle tables: Ferguson Valley Event's
Photography: Anna Terlick
Venue: Credaro Homestead